WHERE: From Tarifa in Spain to Punta Cires in Morocco.
DISTANCE: 23 kilometres
TEMPERATURE: 17ºC
TIME: 6 hours 3 minutes
WHEN: 26 October 2018
The Strait of Gibraltar is a narrow waterway that connects the Atlantic Ocean to the Mediterranean Sea and separates Europe from Africa. The Strait is fast-moving and swim attempts are usually from Tarifa Island to the vicinity of Cires Point. Due to the influence of strong currents and winds in the region, the swim distance is between 16 - 22km. The currents may reach more than 3 knots (5.5 Km/h) at any stage making it a challenging swim to finish. A worthy O7 swim!
JOURNAL TO COME
WHERE: From Molokai Island to Oahu Island, Hawaii.
DISTANCE: 46 kilometres
TEMPERATURE: 21ºC
TIME: 20 hours 12 minutes
WHEN: 27 April 2018
The Molakai Channel is between O'ahu and Molokai islands in Hawaii. At 46 kilometres it is by far the longest swim of the Seven and in highly exposed conditions. The Hawaiian waters are warm which must be taken into consideration as too the chances of shark sightings which are increasing each year. The sheer distance of this swim coupled with strong currents and unpredictable conditions make this a tough swim.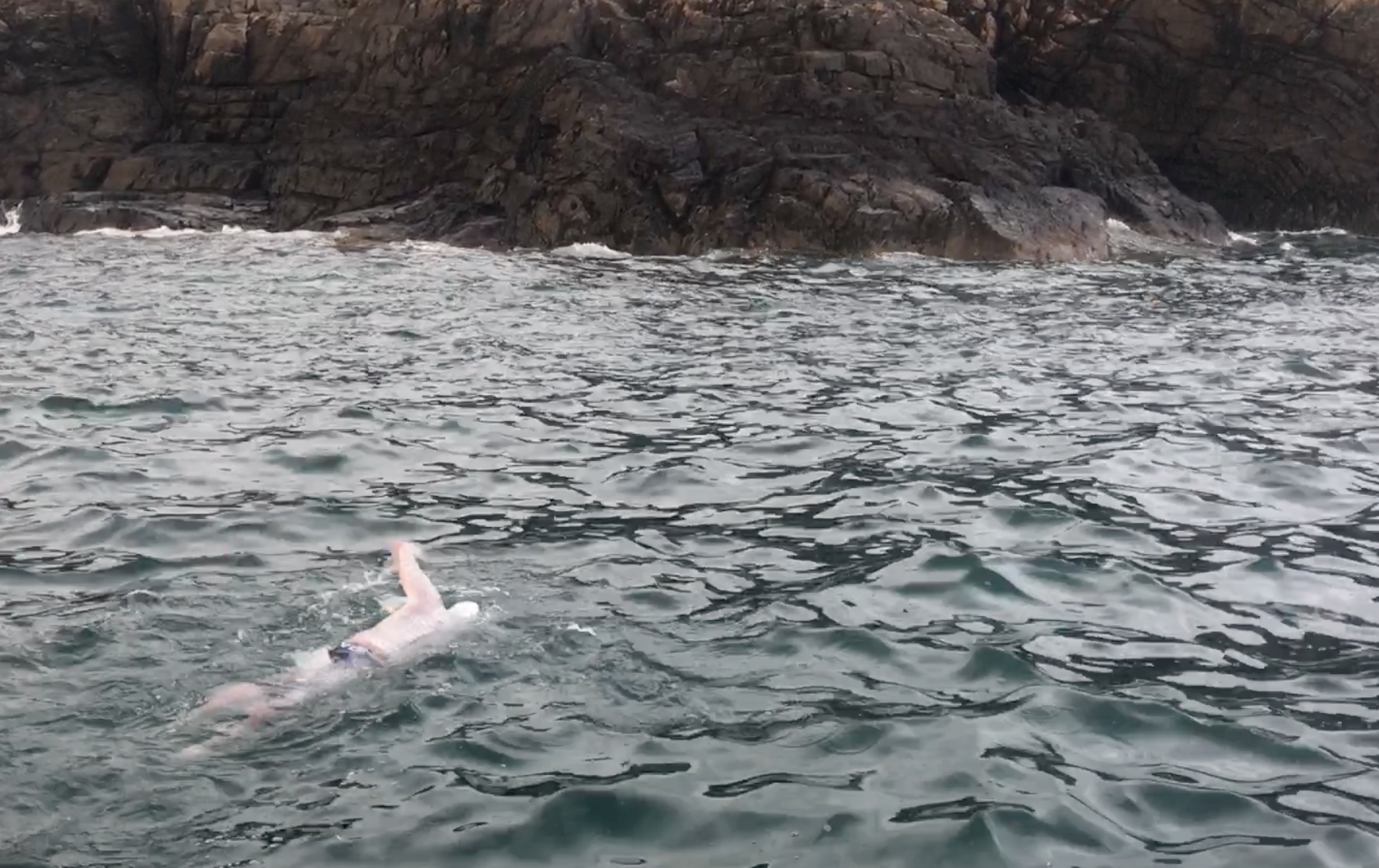 WHERE: From Donaghadee in Northern Ireland to Portpatrick in Scotland.
DISTANCE: 38.5 kilometres
TEMPERATURE: 13–14ºC
TIME: 13 hours 7 minutes
WHEN: 30 August 2017
The North Channel is between Northern Ireland and Scotland and is considered the most difficult of the Seven. It is no exaggeration to say that the low temperature and enormous Lion's Mane jellyfish intimidate the bravest of swimmers. Less than fifty-five swimmers have completed this challenge. Many more have tried and suffered from either hypothermia or the brutal effects of the giant Lions' Mane jellyfish who's bell can reach two metres across and tentacles thirty metres long.
WHERE: From Catalina Island to mainland Los Angeles, California, USA.
DISTANCE: 32 kilometres
TEMPERATURE: 18ºC
TIME: 11 hours 29 minutes
WHEN: 5 August 2016
Starting from Catalina Island at around 10.30 p.m, most of the swim is in the dark hours before dawn to avoid the blustery afternoon winds off L.A. Swum on neap tides, which means the least difference between high and low water. The Channel is deep and has a large variety of sea-life which include bioluminescence, microscopic animals which light up the water at night making an unforgettable swim. To finish swimmers must navigate a thick kelp forest and a rocky beach.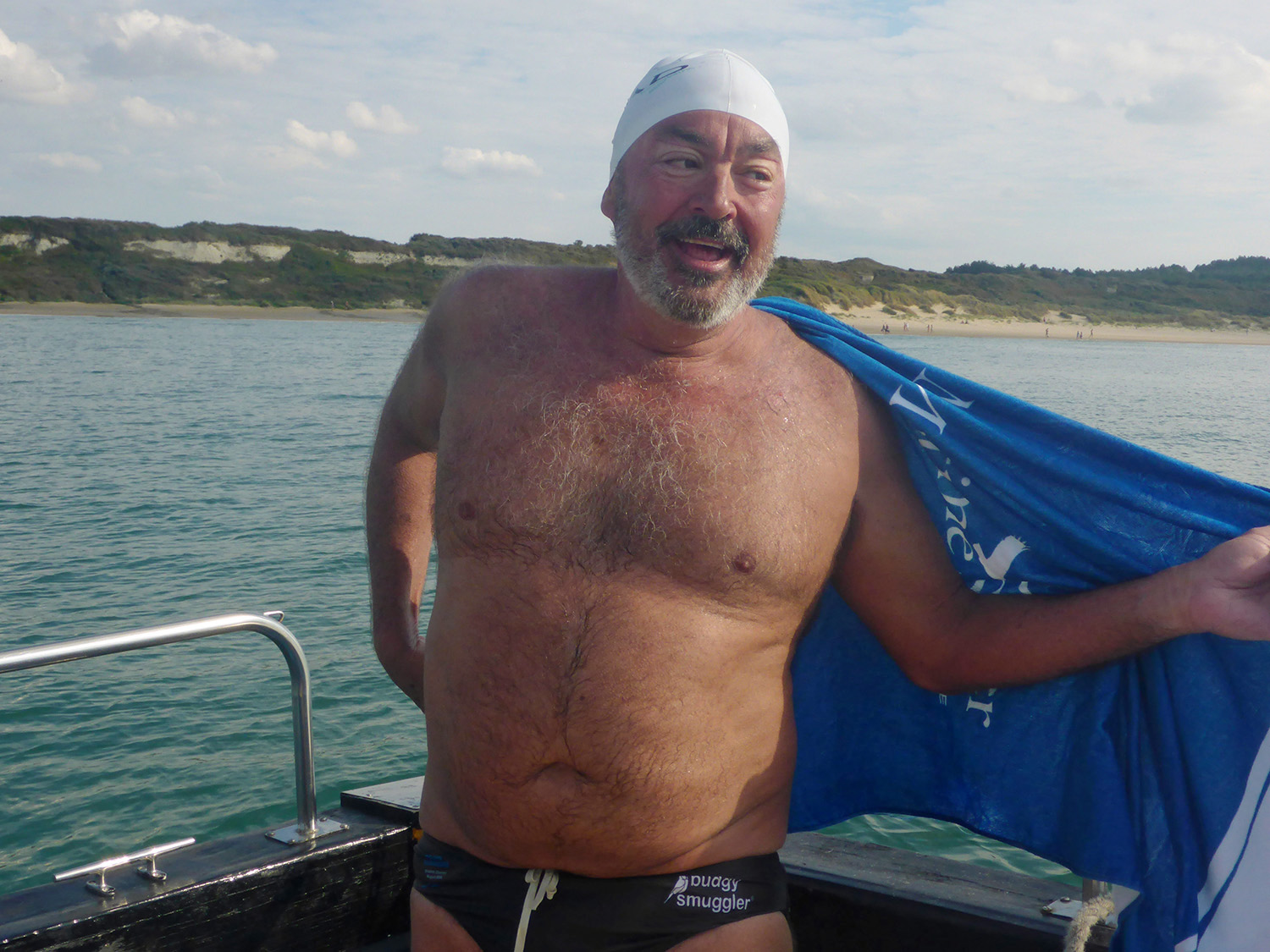 WHERE: From Dover in the UK, to Calais in France.
DISTANCE: 34 kilometres
TEMPERATURE: 15–16ºC
TIME: 13 hours 19 minutes
WHEN: 21 August 2015
The English Channel is by far the most famous of all of the Oceans Seven and has sparked the imagination of all serious long distance swimmers. It is a technical and seasonal swim in the busiest shipping lane in the world and due to the large tides and difficult currents the total swimming distance is always longer than 34 kilometres. Mine was 53 kilometres.
Additional Swims Completed
WHERE: Manhattan Island, New York.
DISTANCE: 46 kilometres
TEMPERATURE: 24ºC
TIME: 8 hours 10 minutes
WHEN: 20 August 2016
While this swim isn't one of the Oceans Seven, it is part of the international Triple Crown of swimming. This New York swim is not a channel, rather a full circumnavigation of Manhattan Island along three rivers, the East, Harlem and Hudson. These waterways can be busy, especially near the start point at Battery Park and the water is quite often fast moving and murky.
The Triple Crown of swimming
WHEN: 20 August 2016
The World Open Water Swimming Association bestows this title on individuals who have completed the English Channel, 34 kilometres, Catalina Channel, 32 kilometres, and Manhattan Island Marathon Swim (now the 20 bridges swim) 46 kilometres. The Triple Crown and the title is highly prized among the marathon swimming fraternity and I became the 135th swimmer to achieve this goal.
Alcatraz (Swim Around the Rock)
WHERE: From St. Francis beach, clockwise around Alcatraz to Aquatic Park, San Francisco, USA.
DISTANCE: 5.6 kilometres
TEMPERATURE: 14ºC
TIME: 2 hours 17 minutes
WHEN: 14 August 2016
This swim, run by Water World Swim, is a great challenge that requires a strategic race plan to make it through the tide and fast currents around Alcatraz. It not only requires swimming strength and experience, but expert ability in navigating a direct course with the complex currents. Due to the difficulty of swimming against the tide, this swim is pegged as more challenging than Water Worlds Bridge to Bridge 10km event.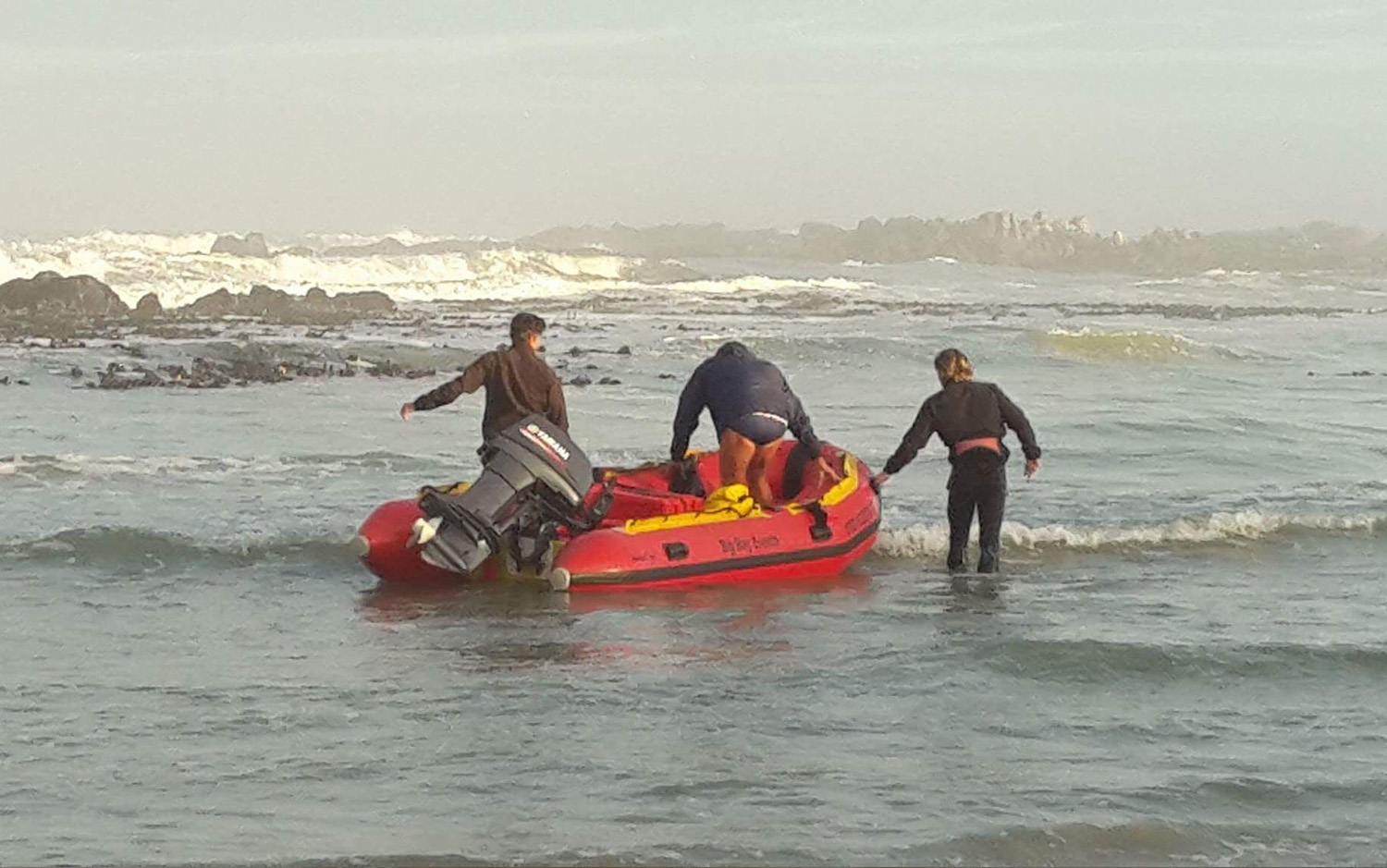 WHERE: From Robben Island to mainland Cape Town, South Africa.
DISTANCE: 7.5 kilometres
TEMPERATURE: 12-13ºC
TIME: 2 hours 45 minutes
WHEN: 4 June 2017
This swim is from the notorious prison island back to the mainland and commemorates the 18 years that Nelson Mandela spent on the island, at the hands of the brutal apatite regime. In total, he spent 27 years in prison and emerged as one of the greatest leaders and healers of our time.
The main consideration for open water swimmers is the cold water. Also, since it is open to the vast Atlantic Ocean, swimmers frequently experience swell and choppy conditions.
Upcoming Swim Challenges
Tsugaru Channel (awaiting new booking)
The Tsugaru Channel is between Japan's Honshu and Hokkaido Islands. Again this is a technical swim of 20 kilometres where the sea of Japan constantly flows across the channel from west to east towards the Pacific Ocean. The Tsugaru current is swift and always pushes swimmers eastward which adds to the turbulent and unpredictable nature of this swim. Logistics are a consideration and swim slots are very well sort after.
COOK STRAIT (booked for 2020)
Cook Strait is the channel between the North Island and South Island of New Zealand. It is 26 kilometres of cold, rough water swimming against strong tidal flows and abundant marine life. Due to the underlying mountainous geography, the water can be extremely unpredictable with swirling eddies and upward currents. There are very few opportunities, in any given year, to attempt this swim.